DECADURO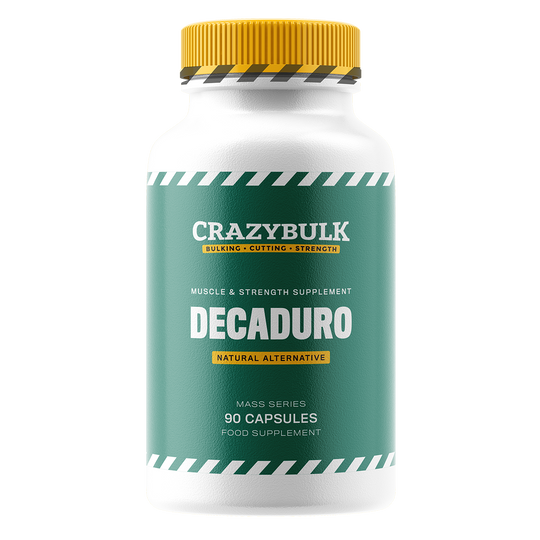 EXTREME Strength
Increases Endurance
Reduces Recovery Time
DECADURO
1 x DECADURO + Free
Retail: £59.99
2 x DECADURO + 1 Free
Retail: £179.99 Savings: £80.00
How to Use:
Serving Size: 3 capsules per day
Servings per Bottle: 30
Recommended Use: Take three (3) capsules with water approximately 45 minutes before your workout. For best results, use for a minimum of 2 months. Use with a suitable diet and exercise programme.
On non-workout days take one (1) capsule before your main evening meal.
​
Results with our DECADURO:
MUSCLE AND STRENGTH SUPPLEMENT
USE FOR:
Quality muscle gains, increased strength and endurance, fast recovery, joint pain relief, bulking and cutting.
WHAT IS IT?
DecaDuro is a fully legal and safe alternative to Deca-Durabolin, one of the most popular bodybuilding steroids of all time. Its advanced anabolic formula dramatically increases nitrogen retention, protein synthesis and red blood cell production, giving you huge strength and muscle gains. It will even soothe aching, sore joints.
HOW IT WORKS
Each DecaDuro capsule contains a combination of Wild Yam root, Panax Ginseng root and a generous blend of amino acids which can help improve your performance during your workouts and lead to improved strength and muscle gains. DecaDuro's natural formula makes it an ideal alternative to risky, banned substances.
SAFE & LEGAL Bodybuilding Supplement

FAST Results

NO Side Effects

Every 3rd Item FREE

FREE Worldwide Delivery